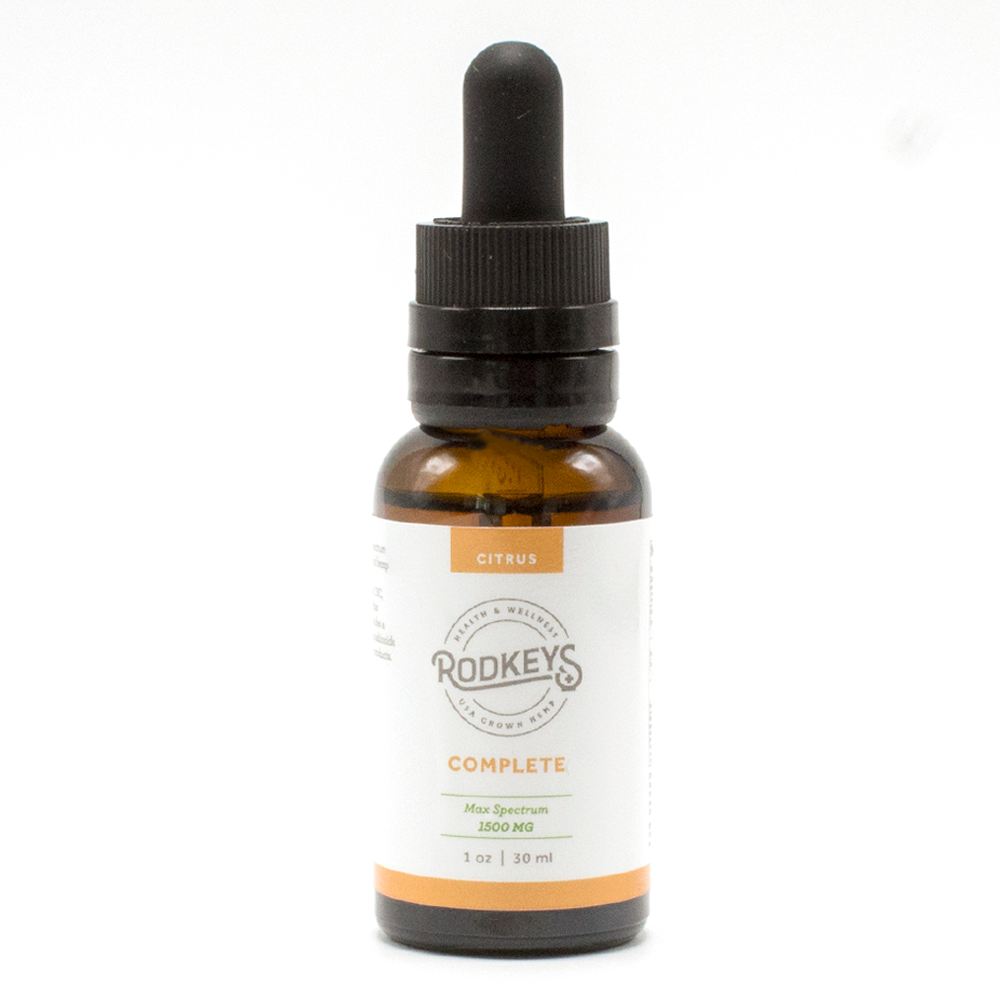 COMPLETE Full-Spectrum Tincture
SKU ROD-OILCOMP
Product Details
Rodkeys COMPLETE Max-spectrum hemp tincture is a one of a kind hemp extract that is rich in minor phytocannabinoids including CBD, CBC, CBG, and CBN. Our unique Max Spectrum tincture provides a meaningful dose of minor cannabinoids that are rarely found in other products. This is a full-spectrum product.
SERVING: 1ML - 30 Servings per bottle
[tab name='Use']
1 full dropper (1 ml) 1-2 times daily by mouth, hold under tongue 15-30 seconds, then ingest

[tab name='Contains']
Organic MCT (Coconut Oil), Ultra Phytocannabinoid Rich HEMP Extract with high amounts of minor Phytocannabinoids, Natural Citrus Flavor Blend, Organic Plant Terpene Blend.
[tab name='Dosage']
750 MG = 25 MG per 1 ML
1500 MG = 500 MG per 1 ML
Save this product for later