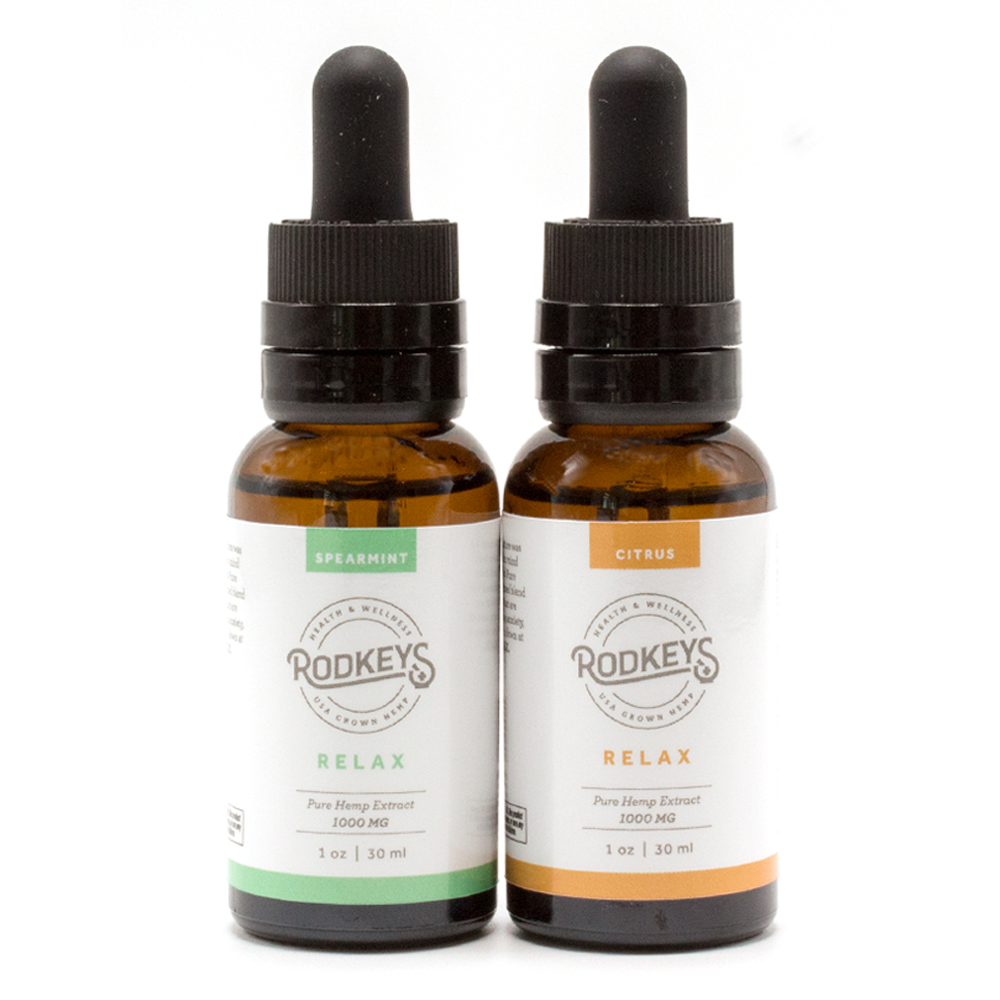 RELAX CBD Tincture
SKU ROD-OILRLX
Product Details
RELAX tincture combines pure isolate with an indica focused blend of Plant Terpenes. SERVING: 1ML - 30 Servings per bottle.
[powr-pdf-embed id="d541d48c_1568224848"]

[tab name='Use']
1 full dropper (1 ml) 1-2 times daily by mouth, hold under tongue 15-30 seconds, then ingest

[tab name='Contains']
Organic MCT (Coconut Oil), 99%+ Pure CBD Isolate, Natural Flavoring, Organic Plant Terpene Blend.
[tab name='Dosage']
500 MG = 17 MG per 1 ML
1000 MG = 33 MG per 1 ML
2000 MG = 67 MG per 1ML
Save this product for later